It's time for Michelin to come to Bali…
Bali's high end dining scene will surprise you! While Michelin still hasn't launched a guide for Indonesia (they only sell tires here), there's a handful of restaurants in Bali that can definitely compete at the international level. We live in Bali and love dining, so we've tried many of the high-end restaurants and tasting menu experiences across the island. In this article we highlight our 10 favorites, based on our own experience visiting most of these high end restaurants in Bali!
Fine Dining is relatively affordable in Bali, especially compared with similar restaurants in Europe or the United States. We therefore suggest even those on smaller budgets to give fine dining a consideration: this might be the most affordable place to try a Chef's tasting menu (where the menu consists of multiple courses set by the restaurant).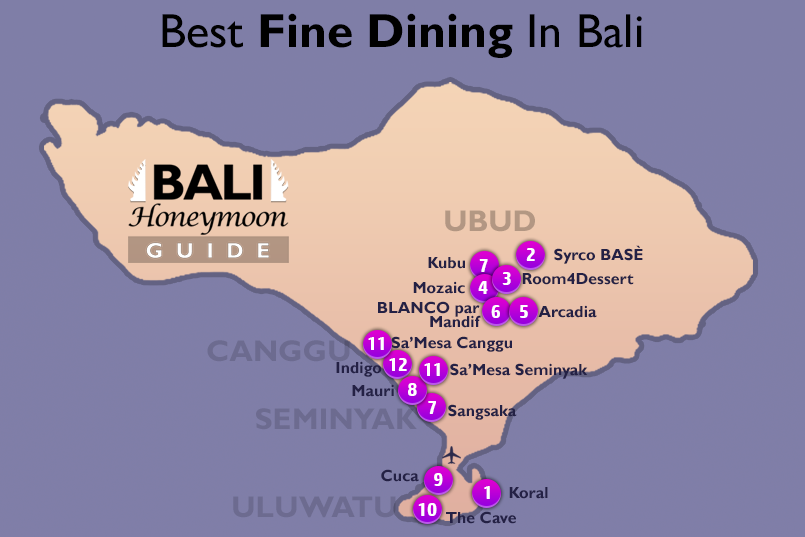 Ubud, Seminyak, Canggu and the Uluwatu region boast the most high-end fine dining restaurants. Bali's best restaurants can be found where the high(er) end tourists are. Typical hotspots with the best restaurants are Ubud, Seminyak and Uluwatu, with more and more fancy restaurants opening up in Canggu lately as well. The best restaurants are often part of luxury Bali hotels, but all restaurants listed below can be visisted without staying overnight. If you do want to stay somewhere overnight after your dinner, check out our list with the most luxurious hotels in Bali.
If you intend to treat your partner and yourself to a fine dining experience on your Bali Honeymoon, make sure to reserve a table in as far as possible in advance. These are all very popular restaurants that run out of seats!
Note that all prices of menus listed below are excluding taxes and services, usually around 20%. The order of these restaurants is by region: Number 1 is not necessarily better than number 10!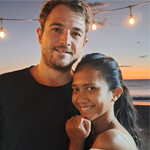 Written by Olivia & Dirk
Hi! We have put together this guide with a lot of care, based on our own experiences. As a couple, we have lived in Bali for the past 5 years, and we fell in love with the island. We have visited every corner of Bali, especially the romantic places ;-). While our articles do contain affiliate links, you can trust us to recommend only the experiences that we love.
Read more about us or let us help you organize your honeymoon for you!