Bali, a wellness paradise!
We love saunas and hot springs, and after 5 years living in Bali we still discover new hidden gems! What better way to indulge in the beauty of Bali than by visiting its luxurious spas, rejuvenating saunas, and natural hot springs? If you're looking for a romantic getaway, Bali's extensive wellness offerings are at another level.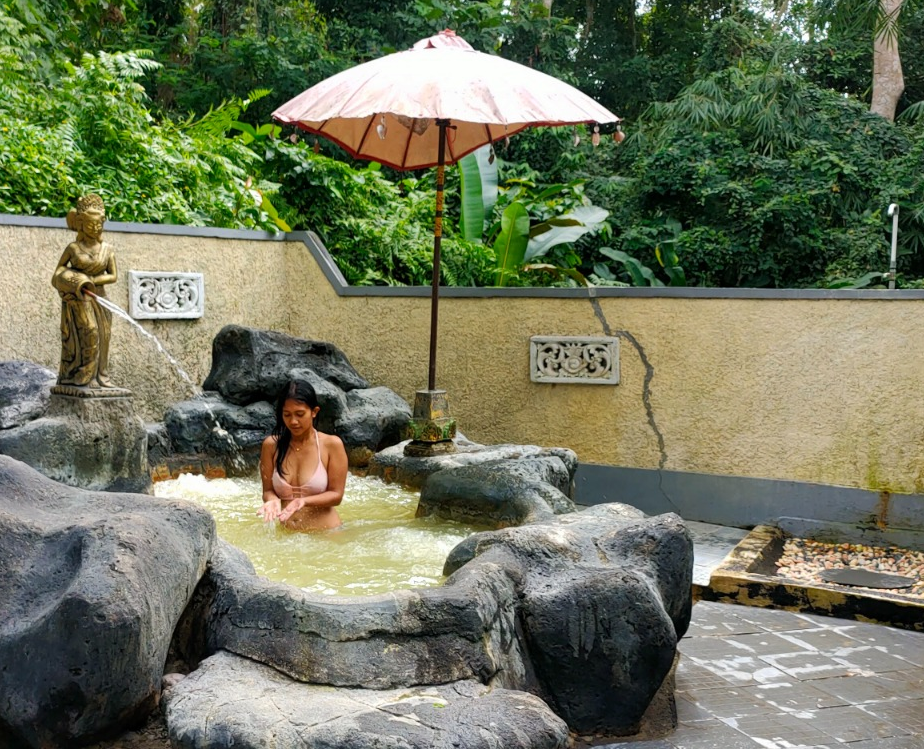 Olivia enjoying a private hotspring at Penatahan. Let us share our favorites! From the traditional Balinese massages to the invigorating sauna sessions and the healing properties of the natural hot springs (often overlooking spectacular volcanoes!), you'll leave feeling relaxed, refreshed, and revitalized. Let's dive into the enchanting world of Bali's spa, sauna, and hot springs scene, and discover why it's an experience not to be missed!
This article consists of three parts: Hot Springs, Saunas and Massages. Enjoy!
Our favorite Hot Springs in Bali
Bali is part of the Ring of Fire, a region of the world full of volcanic activity. A benefit of this is that natural hot springs and thermal baths can be found all over the island. We are listing our favorites here.
The best Saunas for couples in Bali
While above hot springs are all fairly traditional, embedded in the Balinese culture, nowadays more modern wellness can be enjoyed on the island of Bali too. We love to visit Finnish-inspired saunas, and there are many options to choose from depending on the region you are visiting.
Some people ask us if Bali isn't too hot to enjoy a sauna. All of the saunas listed below offer cold baths to cool down as well, and honestly we always feel super refreshed after visiting one. Give it a try! Our two favorites are the extravagant Istana in Uluwatu and the beautiful and modest Tjampuhan Spa in Ubud. Let us tell you why we love them!
Balinese Massages
Balinese massages are a great experience for couples as they provide a deeply relaxing and rejuvenating experience that can be shared together. The combination of long strokes, acupressure, and aromatherapy used in Balinese massage can help to release tension and improve circulation, leaving both partners feeling refreshed and energized. Additionally, the peaceful and serene atmosphere of a Balinese spa can provide a tranquil setting for couples to unwind and reconnect with each other.
Most of the spas and saunas listed above offer massages as well. But you will be able to find massages literally all over the island. They are usually relatively expensive when booked directly in your hotel, so we would recommend checking highly rated massage shops or small spas in the area your stay. This way, you also directly support the local population.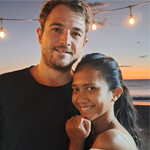 Written by Olivia & Dirk
Hi! We have put together this guide with a lot of care, based on our own experiences. As a couple, we have lived in Bali for the past 5 years, and we fell in love with the island. We have visited every corner of Bali, especially the romantic places ;-). While our articles do contain affiliate links, you can trust us to recommend only the experiences that we love.
Read more about us or let us help you organize your honeymoon for you!